Footprints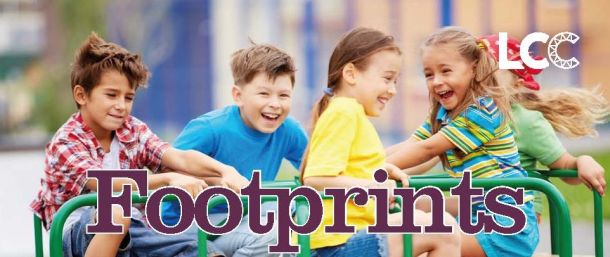 Footprints is an energetic weekly group designed for children of primary school year 1 to 4. Its goal is to provide a safe and interactive environment for children to develop socially and spiritually, and a chance to release some energy and have loads of fun!
Here is the kids says about Footprints:
"We laugh a lot do lots of activities and play."
"I can bring my Bible and share in the God slot."
"They make me happy."
"You get to play and colour in. am happy here."
"It's fun, makes me happy. The best bits is the sweets and stories."
"Makes me happy when we PLAY."
"Footprints is about having loads of fun and sharing God's love through spending time and chatting to kids."
"We do music, games, eat sweets, have fun, learn about God and make lots of awesome stuff."
"The leaders are cool and I make new friends."
"I like making new friends! I like making new things! I love footprints!"
"Fun, love, fun, love, fun. Happy, laughing, games, making friends. Learning about how much God loves us."
Footprints runs at The Depot, every Wednesday between 545pm and 645pm during term time (unless otherwise stated). All children are welcome to join, please contact us for more details.