Klub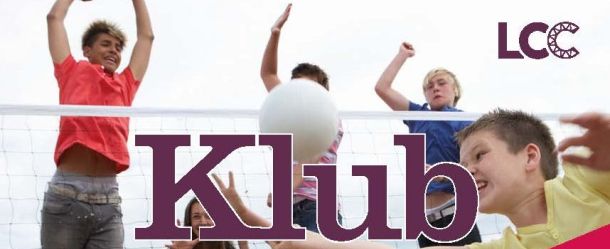 Klub is a lively weekly programme designed for children school year 5 to 8. Klub is a great place for kids to come and be kids; run, play, laugh, chat, eat, play games, do wacky activities, and most importantly, learn that God loves them. With sport and games, tuck, a God slot, and low key discussion on different topics, it provides a fun and interactive environment for kids to grow socially and spiritually, and a safe place to burn off some energy!
The renowned Klub Weekend Away is always fantastic fun: a chance for Klub members to get a change of environment (away from the parents!) and enjoy a packed weekend of outdoor and social activities, as well as some spiritual input.
Here is what the kids say about Klub:
"Klub is a brelyont place to come to. There is tuck and you get to play lots of games and it is tiring but fun."
"Klub is really fun to go to because it gives you time to hang out with your friends. On special days we have a certain theme. The leaders are really nice and we have tuck half way through the night."
"We have lots of fun doing silly things, eating sweets and learning about God. It's always good to win at dodgeball!"
"Klub is an awesome group where you get to have fun, muck around with leaders. It's a good chance to see friends and the leaders are awesome. I (heart) Klub."
"Klub = Fun, games, sweets, God!"
"Come along to Klub. We do a lot of,fun, sporty and awesome games. We have sweets and during the start we talk how the Holy Spirit loves us."
"Klub is a fun club with different sports and activities (by the way it is called Klub and is a club on Wednesdays)"
"I like Klub because I can see friends that don't come to my school. You can have fun at Klub and everyone likes fun."
"Klub is different and a good way to hang out but also have a bit of time with God. It includes lots of fun sports and activities."
"Klub is epic."
"It is very fun and every one is friends. Everyone likes you for you. It is a good chance to make new friends."
"As a helper, it's a great volunteering experience."
Klub runs at The Depot, every Wednesday between 7pm and 830pm during term time (unless otherwise stated). All children are welcome to join, please contact us, for more details.