Sunday Meetings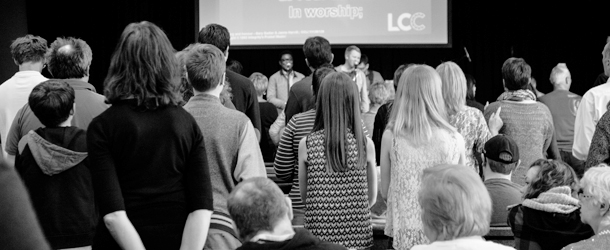 Our Sunday morning services are just one part of church life, but an important one! It is a time when we can meet together, worship God, receive relevant Biblical teaching, and meet with God through his Holy Spirit. As part of the service, we provide children's activities (Kidzone), as well as a room for toddlers and a baby space in the main hall.
Whatever your age, background, beliefs, whether you're interested in becoming part of the church or just wondering what on earth it's all about, we'd love to welcome you! Why not pop by one week, and stick around for a drink afterwards?
We meet at 10:30am each Sunday, starting with coffee and tea from 10am, at The Depot. You can book a member of the welcome team to greet to you when you arrive.